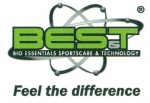 REMEMBER YESTERDAY
ENJOY TODAY and
DREAM of TOMORROW
UPDATED AUGUST 30th, 2015.
Opinion published on the 2015 UCI BMX Worlds and Challenge at Zolder.
Check: History of BMX, Year 2015-2016.


Also check section OLd & New, the artikel "IS BMX TOO DANGEROUS?"
Some interesting vieuws and opinions.
Website is UNDER CONTRUCTION.

* Pictures on this website mainly from my own archive (over 38.000 pics).
With special permission, several pictures published, COURTESY of: BMX ACTION - BMX PLUS - FIETSCROSS MAGAZINE - RIDE MAGAZINE - BI-CROSS MAGAZINE e.o. plus pictures made by Jerry Landrum, Bart de Jong, Peter Bijnen, Nico van Dartel e.o.