KULIGOWSKI Alain (France)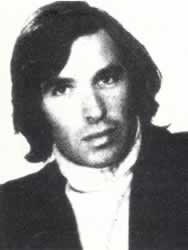 Special recoqnition European Hall of Fame
Together with René Nicolas, Alain Kuligowski introduced and started organising BMX in France.
Among others responsible for the organisation of:
Indoor BMX de Bercy - Palais Omni Sport - Paris, France
In the beginning, Mr. Alain Kuligowski was responsible within the Lariviere Organisation. Later on this was taken over by Mr. Didier Coste (both men were "Chef Redaction" of the Edition Lariviere group).