Webco Advertising
The name WEBCO Bicycles was one of the first brands in BMX in the '70 s. Here a short story on the original WEBCO brand, bicycles produced and sold by WEBCO Inc. Motorcycle specialties in the USA, through their advertisement. Webco Inc.USA stopped producing and selling BMX products ending '80 s.
Nico Does (Holland) being an official WEBCO Inc. works rider at 8 years old in 1979, started all over again with brandname WEBCO (West European Bicycle COmpany) here in Europe in 1990, after a long periode of racing and designing/prepairing his new brand in the USA. Here an impression of WEBCO Inc. USA ánd WEBCO Europe through their advertisements.
WEBCO (Motorcycle specialties) INC., USA (BMX: 1970-1986)
Seen here several advertisement by WEBCO Inc. USA (Darwin Zenser).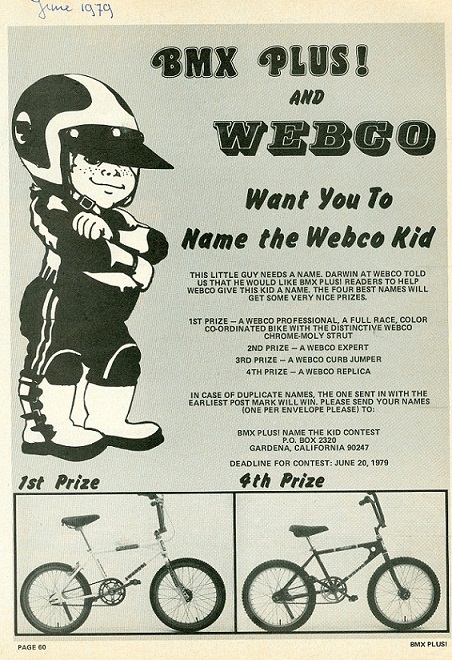 Shown in this picture a 1980 WEBCO Inc. (USA) BMX bike (top) and one of the latest WEBCO - Mentos (year 2000) BMX bikes (bottum).
Advertisements on:
WEBCO (West European Bicycle COmpany), Holland / Switzerland (1990-2003).
Seen here several advertisements by WEBCO Europe (Nico Does / Albert Knill). WEBCO stands for West European Bicycle COmpany. For more in it's history, check the Webco Story.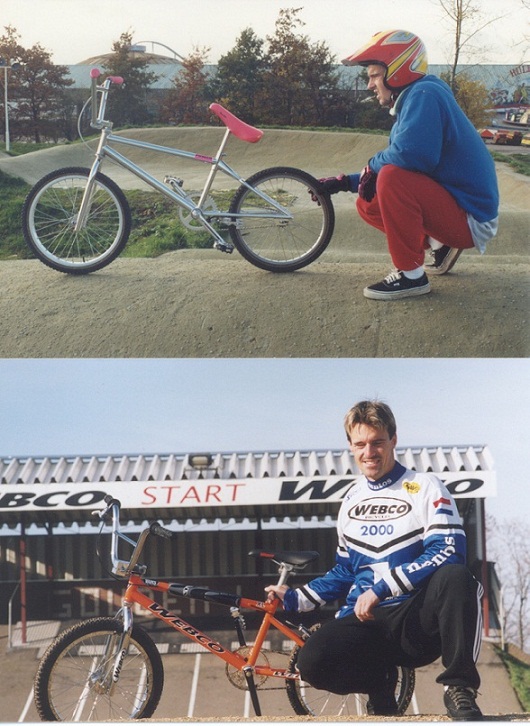 Top: Nico Does presenting his 1st WEBCO E-type early 1991 at the BMX track at Ponypark Slagharen.
Bottum: Nico showing the 2000 WEBCO model at the Valkenswaard BMX track, also in Holland.
Here some more pictures that were made to be used in advertisements. Besides complete bikes, frame/fork sets and components, also clothing was part of the overall WEBCO collection. Again here a selection of some items.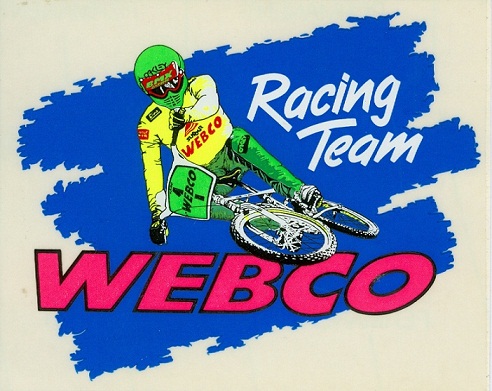 Above sticker made in Latvia.
End of story.