NYBERG Andreas (Sweden)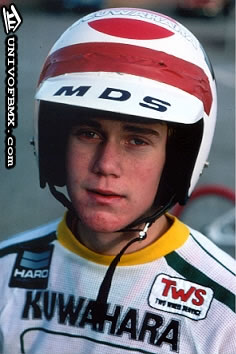 Special recoqnition European Hall of Fame
Another pioneer rider has been nominated, Andreas Nyberg from Sweden.
Andreas was the first ever Swedish BMX racer in the, at the time, oldest age class and the first one from Sweden to compete in international events, among others, the 1983 I.BMX.F. Worlds in Holland and the Murray World Cup in Nashville Tennessee, USA.
Andreas still runs a Bicycle and BMX shop in Sweden.
Inducted in 2004